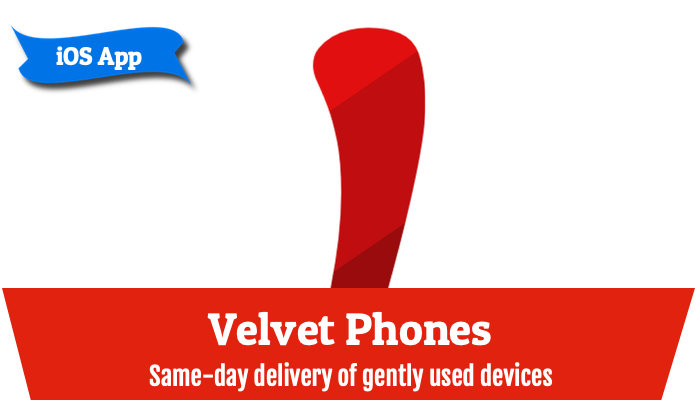 View On App Store ->
Velvet Phones - a Tulsa, OK company that sells and delivers used phones - commissioned this app to help notify customers of new listings and make it easier to schedule appointments. Their new app delivers a unique and intuitive user experience that goes beyond what is possible with a website alone.
A companion website (developed alongside the app) allows Velvet Phones to add/remove devices, put specific phones on sale, and send custom push notifications with an easy-to-use interface.
The visual design of this app is optimized to display phones, but it can be customized for other retail industries. Contact us today to request a free quote!
Schedule deliveries
Browse the current inventory
Use GPS to suggest relevant delivery locations
Receive push notifications when new phones are listed or are put on sale
Add and remove phones
Set specific devices on sale
Send custom push notifications to users
View and edit scheduled appointments
Submitting to the App Store requires you to meet the many requirements laid out in their App Store Review Guidelines. Let us help guide you through the process.